From The Founder's Desk – The Sellerant Story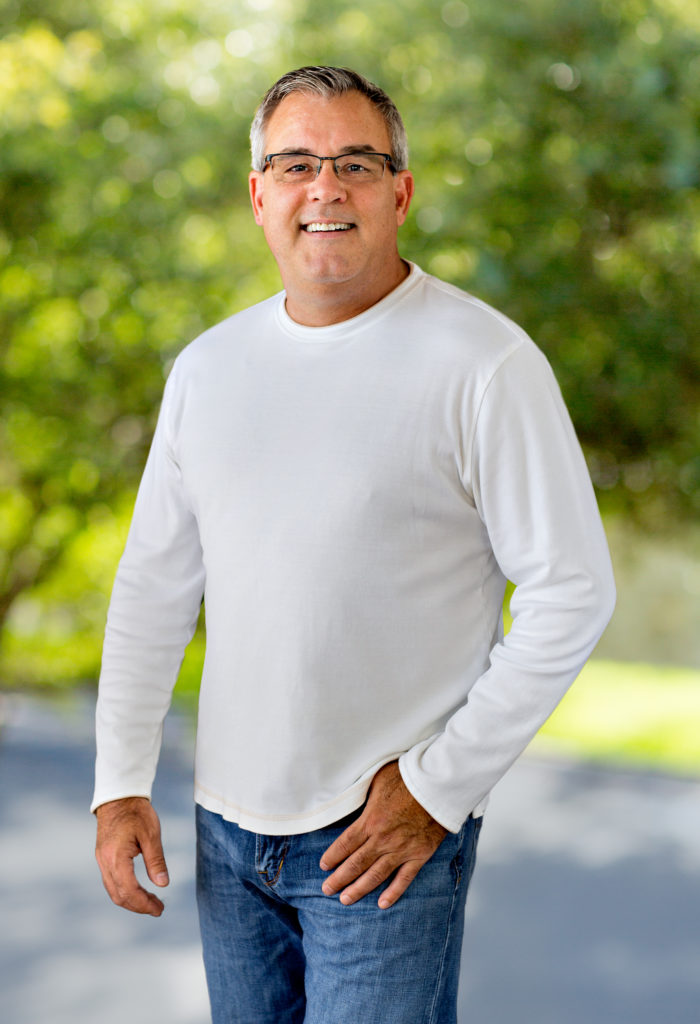 Dear Reader,
Thank you very much for visiting.
I'd like to share with you what I hope will be an informative and entertaining story about 5 profound lessons I've learned over the years, which ultimately formed the Sellerant vision and operating values of today.
I'm very humbled and grateful to have you along for the ride. Let's dive right in!
Contact Sports & Fast Machines
Like many young boys growing up in the 70's on the east coast, I was very active in and passionate about sports. If I could throw it, catch it, kick it or hit it, I just had to participate – especially if there was an opponent. What better way than competing against one's peers to truly measure and sharpen your skills to their maximum potential?
My favorite sports were (American) football and rugby. I started playing youth league football at age 9 and I didn't stop until my early 30's after playing for the Marlboro Shamrocks, a perennially winning semi-pro team out of Marlboro, MA. I played rugby for Mt. Vernon (VA) High School in its inaugural season under coach Marty Quinn, and afterward for George Mason University followed by The Old Red Rugby Club out of Silver Spring, MD, and finally for the Worcester Rugby club in Worcester, MA. Fun times (at least those I could remember, as we drank a lot of beer after the games…).
Even though I was frequently at a size disadvantage compared to most of my teammates and opponents, I was always able to hold my own (and at times even excel) on a very physically demanding field of play using anticipation, intelligence and quickness. My 'secret' therefore was to obsessively study the nuances of the game, and the tendencies of my opponents.
Lesson 1: To have a chance to win, I had to know what my opponent was going to do before he did it.
I also really loved speed (and still do…).
I remember with uncanny clarity the Rupp Roadster mini bike that my neighbor John McCarthy tricked out and let me sprint up and down Boothe Street on, and of course the first 'real' motorcycle I rode – a mint condition '72 Honda SL70 courtesy of my friend Scott Chriss.
As soon as I could see over the steering wheel with my right foot flooring the accelerator pedal, I was sneaking a drive in whatever family vehicle was in the driveway. I recall riding shotgun in Jim Beville's '70 Palomino Gold GTO with its 400 CI engine and Muncie 4-speed; when the Quadrajet 4-barrel carb opened up it would slam you against the seat…awesome.
Unfortunately, my impulsive youthful appetite for acceleration tended to cloud my judgment, so mishaps and citations were a fairly regular occurrence back in the day. Fortunately (and probably just by sheer dumb luck) I didn't really hurt anyone else, but I certainly learned some painful and expensive lessons.
My lust for speed continues to this day, however with much more respect, temperance and thoughtfulness that comes with age. After 9 years of competitive motorcycle roadracing at both amateur and professional levels, I'm now a motorcycle track day instructor for aspiring roadracers and sportbike enthusiasts, as well as a performance car aficionado. I'm certain that the motoring exploits of my youth later in life helped me win races, avoid major catastrophe and leave the track in one piece.
Lesson 2: Speed yields positive results only when combined with experience, preparation and control.
Call of Duty
When the time came for me to start on a career path, my initial conclusion was that learning a skilled trade would be useful in most any economy and locale. However, in addition to the comprehensive training I also needed a steady paycheck. To meet both needs simultaneously I enlisted in the US Navy Reserve Seabees as a Construction Electrician, and proceeded to learn my chosen trade and serve my country.
After the prerequisite basic training, I was stationed in Gulfport, MS for 'A' School training. This is where I learned one of my most important lessons.
On one unbearably humid summer day, a specific exercise had our entire class split into 3-person teams – each assigned to climb a 45-foot, creosote-treated wooden utility pole to winch up, mount and wire a transformer. Each team's climber had to check their own spikes, belt and safety harness. Short-cutting that seemingly minor task led to one of the most gruesome (and I suspect extremely painful) mishaps I've ever witnessed.
The climber on the team next to ours had his spikes slip out, causing an irreversible shimmy-slide down the pole – all 45 feet to the ground. He screamed in agony the whole way, and probably at the medic facility while dozens of long, thick, tar-covered wood splinters were removed from his chest, arms, torso and groin all the way to his knees on the inside of both legs…
Lesson 3: Practice discipline and pay attention to the details! Short cuts ultimately result in undesirable and potentially harmful consequences.
Hunting Heads
After trying a few different jobs I found my groove as a technical recruiter for a contract staffing company.
Meeting and talking with people – even total strangers – about literally any topic came naturally to me. I engaged others in a comfortable, open manner that elicited curiosity and trust, which quickly propelled my career. I launched my first company in Silicon Valley during the dot-com boom, a staffing practice for VC firms to recruit executives and engineers for their hottest tech startups.
During this highly competitive age of innovation I learned about the Internet and all its components, from hardware & servers to networks, API's, applications, GUI's & websites. I asked many questions and listened intently to every thought leader, hiring manager and job candidate I could, obsessively seeking out new ideas, information and insights. I networked with the VC community, finely honing my recruiting craft and business acumen. Simply put, my curiosity and interest enabled me to deeply understand people, their priorities and their personalities.
Soon my competitors sought me out for consultation, clients asked me to take on leadership roles, and others were seeking advice about how I achieve my results, can I teach them to be a great recruiter, etc.
That experience confirmed for me that the single most critical success factor in business – as in life – is engaging with, relating to and learning about others in a meaningful way.
Lesson 4: Everyone has a story.

Make a unique personal connection

with any individual, and they will want to tell you theirs. Doing so is the key to successful, sustainable relationships.
The Only Constant is Change
After a 17-year progressively successful run in the recruiting industry, the dot-com bubble burst. The markets collapsed and my practice was no longer in demand.
I took some time off to further pursue my passion of motorcycle roadracing, and also traveling and reconnecting with old friends who I lost touch with while working long hours growing my business and client base for several years. Before I knew it, 18 months flew by and my cash reserves were depleted. I had a mortgage and bills to pay, and my recruiting practice was dormant. Time to get resourceful and earn income any way I could, as fast as I could.
That started a career transformation through several industries including powersports at both retail and OEM levels, followed by mergers & acquisitions, then I started and operated a homeowner handyman service before coming full circle back to high tech in the software/web application and finally managed IT services space.
Through all this change, my 'port in the storm' was an evolved ability to relate to others, ask the right questions, know what to listen for and pay close attention to the surroundings. This skillset, or system if you will, allowed me to very quickly and accurately interpret, document and apply the critical details in every business situation to increase my odds of delivering a viable solution to most any customer, in any situation, every time.
Lesson 5: Continuously invest in understanding your target business segments and its customers. Define and perfect the fundamentals of your craft, then create a repeatable process to successfully navigate and win during inevitable market changes.